TroupeIT is releasing company and user profile pages to make it easier to find out what people in your company are up to, and to find your crew's information easier.
You can customize your profile page with a cover image, links to your social media sites, and publish your contact information to the rest of your crew.
We'll be adding additional features to these pages in the upcoming days and improving the way they work.
Enjoy!
Member Profile Page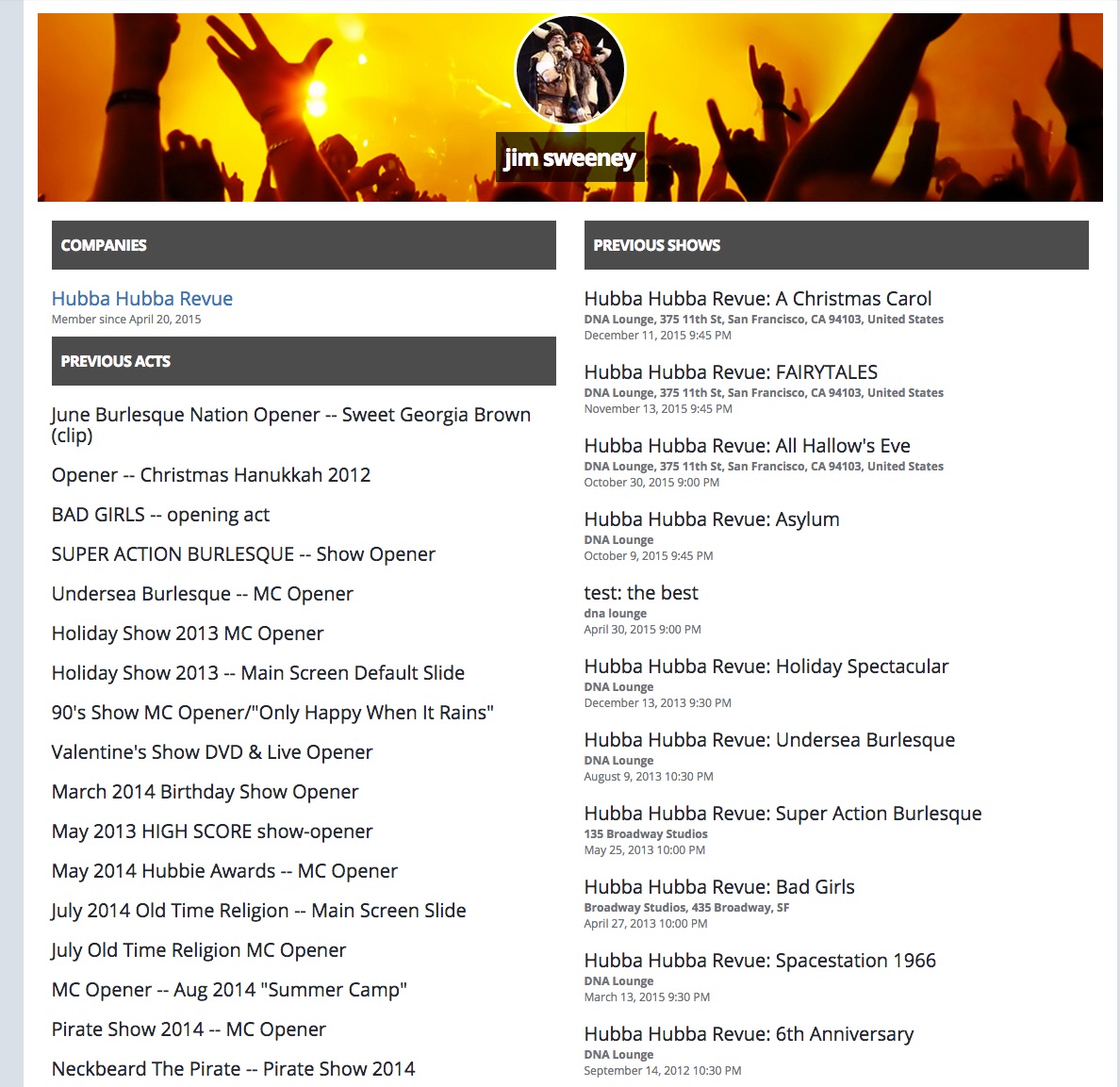 Company Profile Page