You can now produce custom PDFs of your show and rearrange the columns in any way you want. This feature makes it so easy to produce tech-only reports, or special printouts for your MC.
Go to your show's dashboard page, and select "Custom PDF" from the export menu.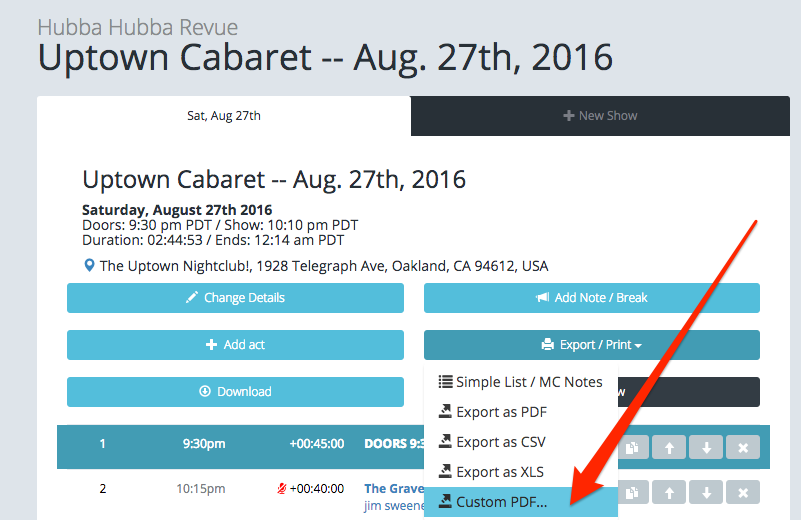 A dialog will pop up with the list of available fields as seen below. Select the fields you want on your PDF by checking the boxes on the right side of the screen, and/or drag-and-dropping the fields to re-arrange them.
If you want to reset the fields back to the standard order (and show everything), just click "Reset."
Here, let's make a tech sheet with just the sound and lighting cues for our crew: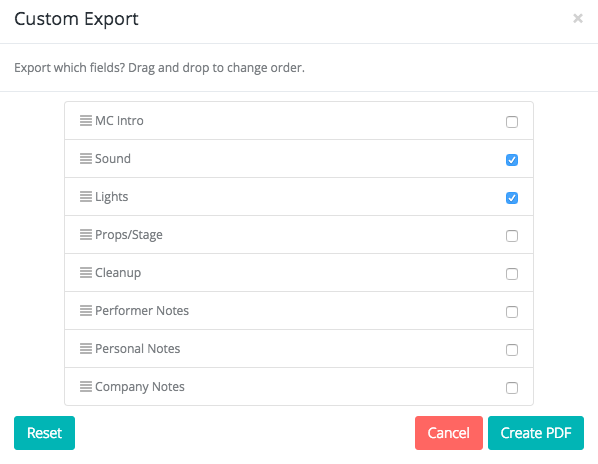 Click "Create PDF." In a new window, you'll see your customized, easy-to-read PDF, useful for printing or just reference.