Based on user feedback we've made a couple of minor tweaks to the main troupeIT dashboard page.
A new "Edit Event" link is front-and-center on your events (previously, the only way to edit an event was by clicking the title) and additional tool tips have been added to make editing easier.
We've also cleaned up the button colors to make a bit more sense.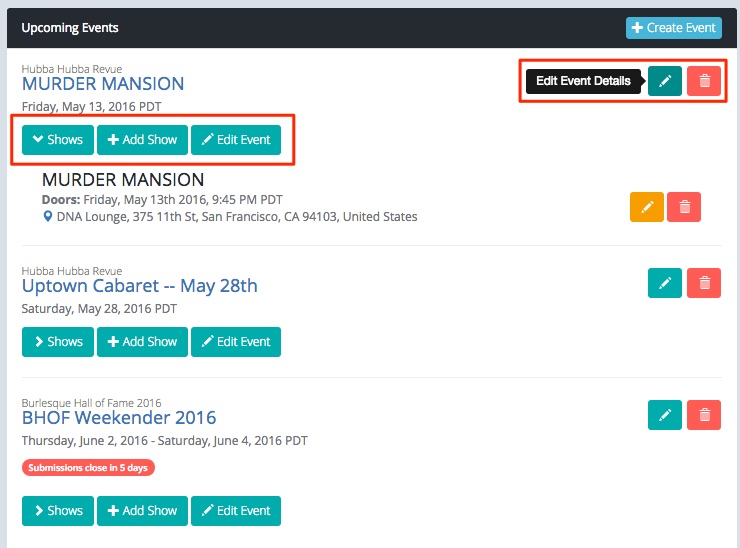 Thanks for your feedback.